Drinkhacker published its latest Tasting Report on Napa Valley, which featured Chateau Montelena. Of the winery, he accurately notes that the winery helps tell "the story of California wine, having played a pivotal role in the iconic Judgment of Paris in 1976." As he continues to speak about the iconic property, he adds that "this pioneering producer continues to put out top-shelf wines while managing to stay relatively under the radar, with a focus on cabernet sauvignon but with side interests in myriad other wines, much of which is grown on its expansive Calistoga estate." He reviews all the core wines in the portfolio, along with library vintages of the Sauvignon Blanc, Potter Valley Riesling, Napa Valley Chardonnay, Zinfandel and Estate Cabernet Sauvignon. Read the full write up and review here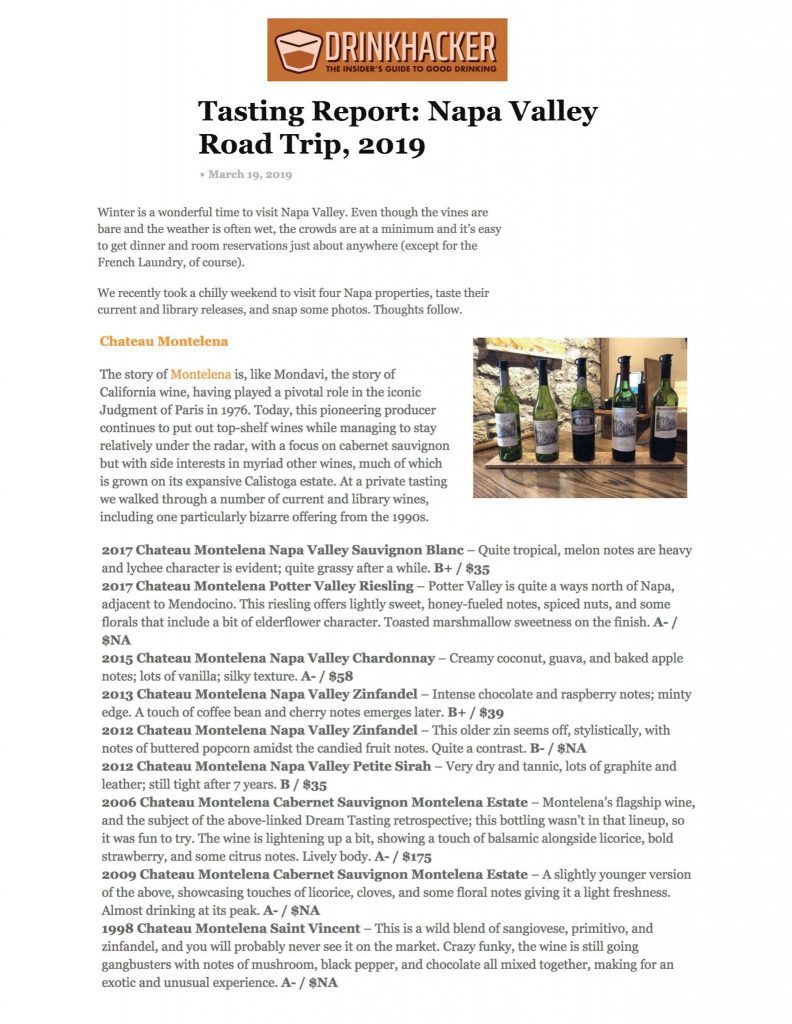 Calistoga, Napa Valley, California

In 1976 Chateau Montelena put California at the forefront of the wine world. That year a who's-who of the French wine establishment gathered in Paris for a blind tasting of French and American wines. When the scores were tallied, the top-ranking white wine was Chateau Montelena's 1973 Chardonnay. Montelena today continues to be a quality benchmark in Napa Valley, producing some of the finest Cabernet and Chardonnay in California.