In honor of International Women's Day, regional wine publication Sip Northwest has published their second installment of stories that celebrate female winemakers of the Willamette Valley. Luisa Ponzi of Ponzi Vineyards is one of the the nine talented women featured in this story. Not only is Luisa continuing to help put Oregon wine on the map, but her family has been instrumental in pioneering the growth and development of the Willamette Valley as a serious winegrowing region for nearly 50 years. Read more about Luisa here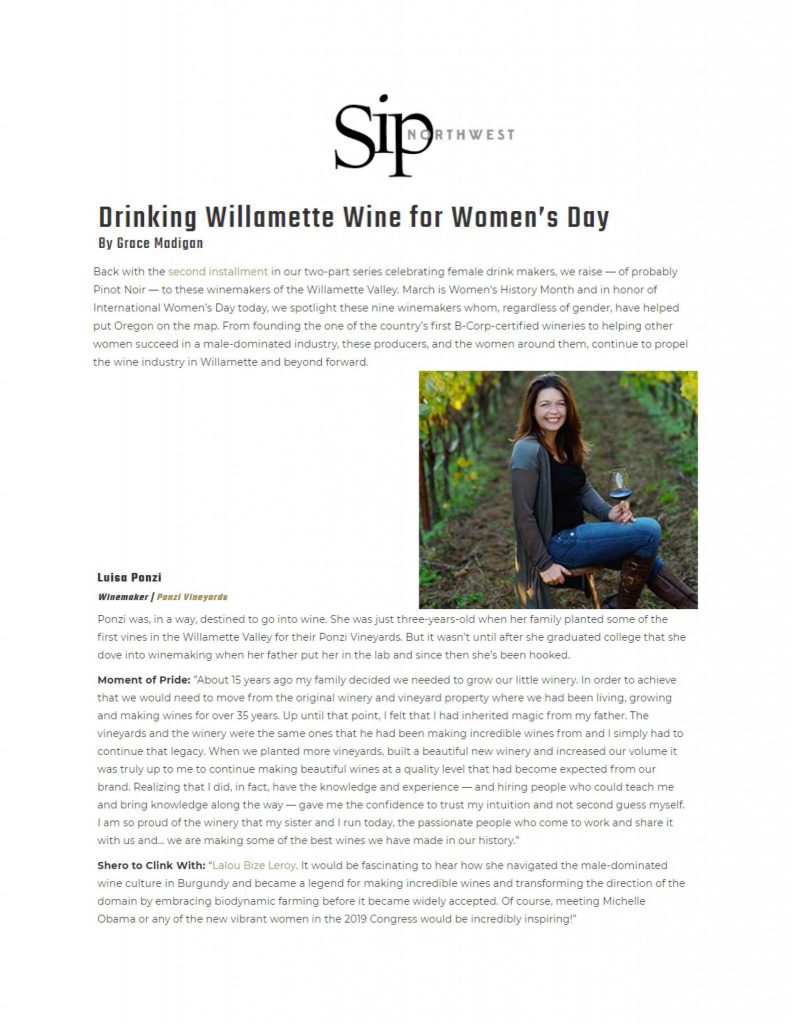 Chehalem Mountain AVA, Willamette Valley, Oregon

Dick and Nancy Ponzi helped put Oregon on the map in the United States and the world. The mantle has been picked up by daughters Maria and Luisa Ponzi, who continue the family history of leadership and innovation in the region and, in the case of Pinot Noir, across the country.