Chateau Montelena was featured on on AAA.com's online lifestyle publication, which offers users and readers with inspiration for roadtrips and travels. The article, "The Most Romantic Places to Travel, Near and Far," features romantic places to travel to including the Chateau Montelena Winery and highlights the wine tastings and tour as well as its natural views. The writer adds that the winery is "Like something out of a fairytale, the Chateau Montelena Winery is a stone castle carved into a hillside with picturesque natural views, with tours and wine tastings offered daily." Read the full story here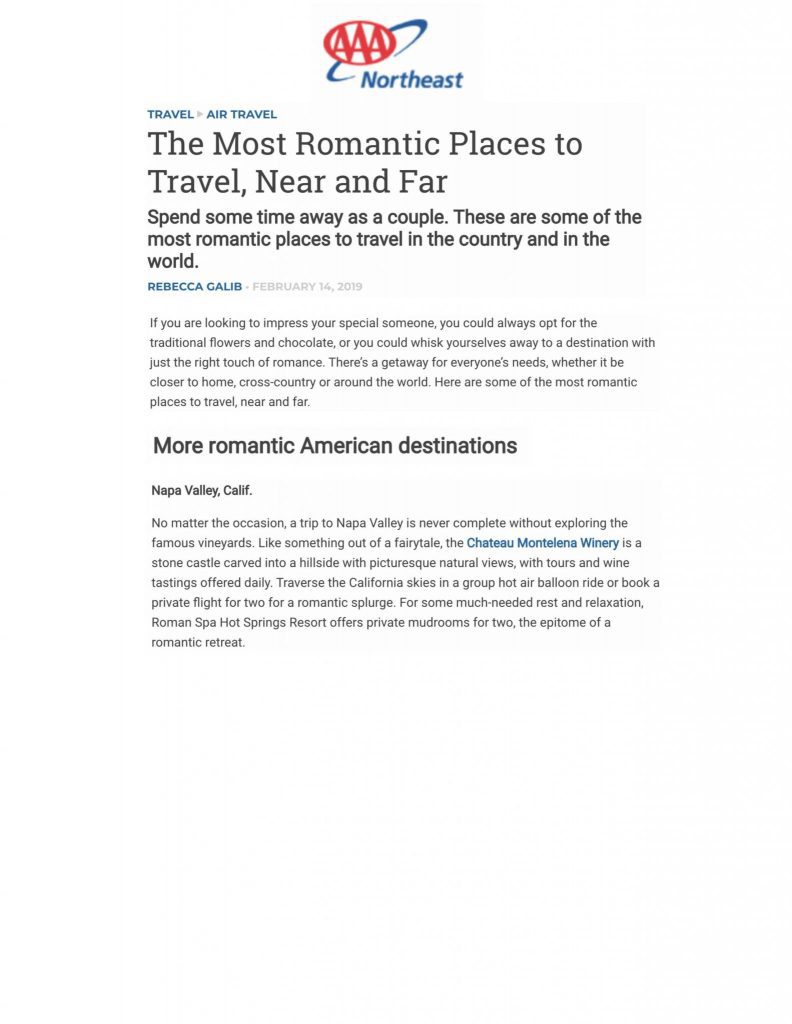 Calistoga, Napa Valley, California

In 1976 Chateau Montelena put California at the forefront of the wine world. That year a who's-who of the French wine establishment gathered in Paris for a blind tasting of French and American wines. When the scores were tallied, the top-ranking white wine was Chateau Montelena's 1973 Chardonnay. Montelena today continues to be a quality benchmark in Napa Valley, producing some of the finest Cabernet and Chardonnay in California.