Wine writer Robin Garr included the Guigal 2016 Côtes du Rhône Blanc in a roundup of the most notable wines he tasted in 2018 for Wine Lovers Page, his personal wine website. Alongside a bottle shot, Robin noted the Côtes du Rhône's "delicious yet subtle scents of tropical fruit," adding that it is "fresh and bright in flavor." Read the write up featuring the full list of wine highlights here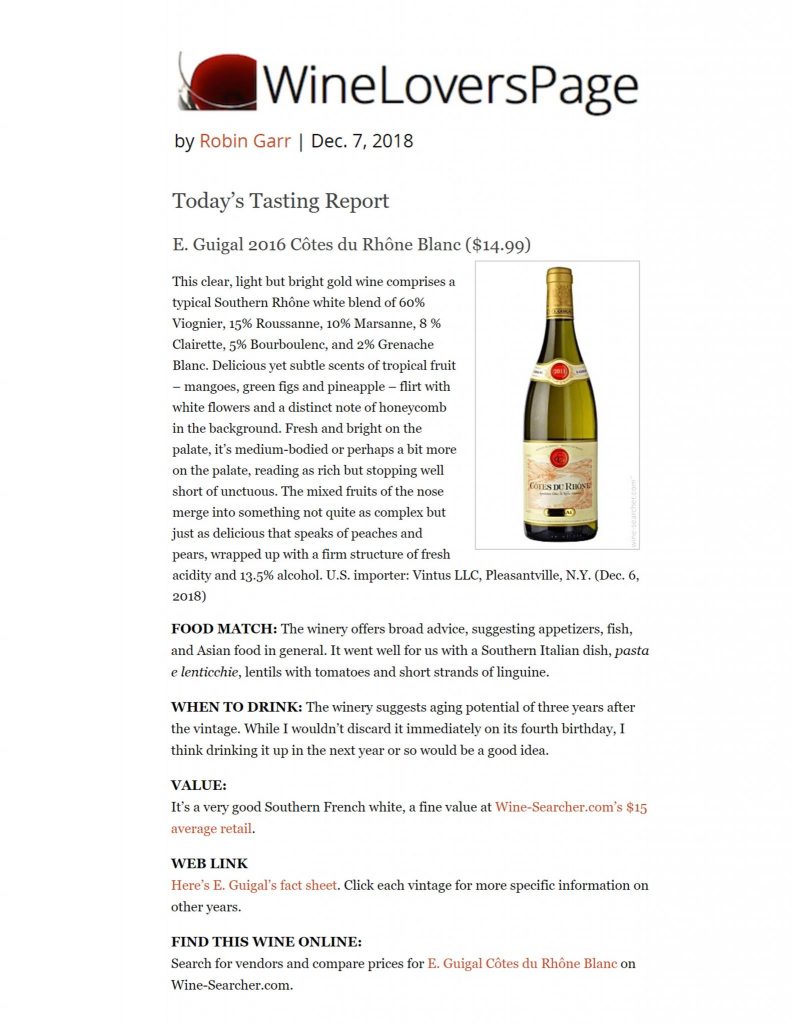 E. Guigal

Côtes du Rhône

Guigal's Côtes du Rhône Blanc both sets and steps outside the standard for the appellation and showcases one of the great secrets of the Guigal family: their specialization in the great white Rhône varieties. While only 8% of the Rhône's production is white, a full 25% of Guigal's production is white and they are today the single largest producer of whites in the Rhône Valley.
Rhône Valley, France

The more you learn about the Guigal family, the more astounding becomes their story.  Their wines are the benchmarks for every Rhone appellation, and over the last thirty years they have become arguably the most lauded producer in the world.  Year after year the Guigal family produces wines of exceptional quality that in all classes offer exceptional value.