Life & Style Magazine, a lifestyle magazine that translates celebrity style and trends into shopping features, featured The Owl & The Dust Devil in the column "Celeb-Worthy Swag." Editor Jaime Rabb notes "Some things are just better together.  That's why the makers of The Owl & The Dust Devil expertly (and sustainably) blended cabernet sauvignon, malbec, petit verdot, and tannat sourced from one of Argentina's top vineyards.  Matured in French oak barrels for 18 months, the aromatic and tasty red wine retails for $33 a pretty bottle."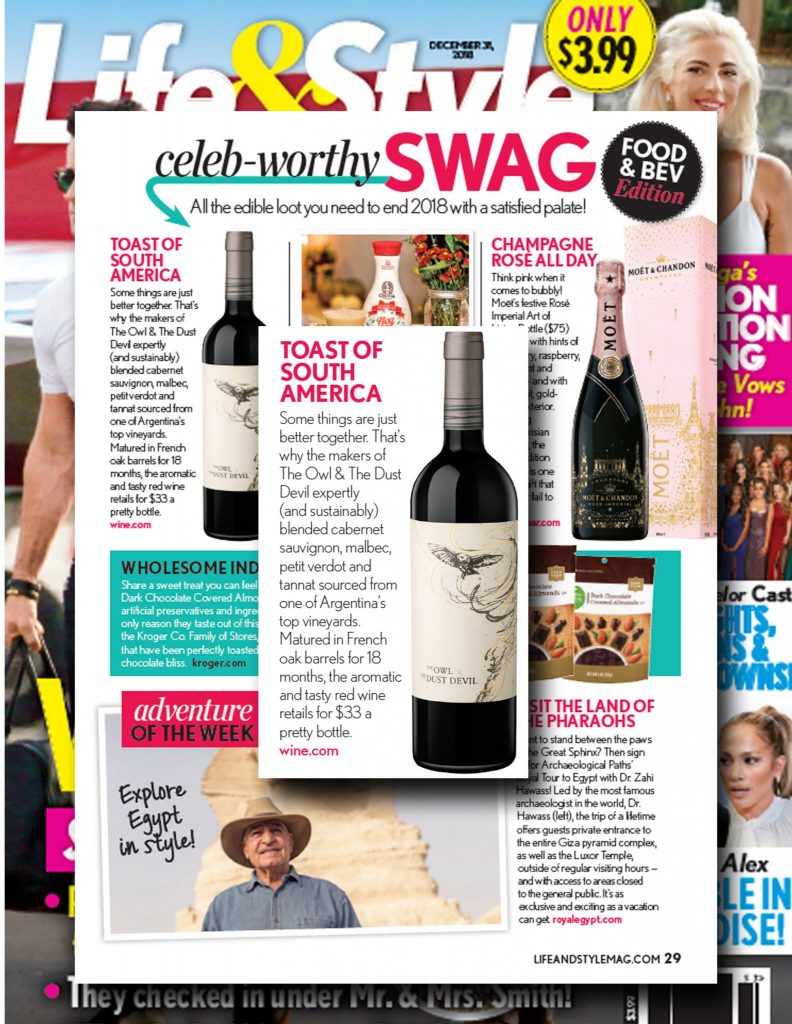 Finca Decero

Agrelo, Mendoza, Argentina

The Owl & The Dust Devil represents the wild side of Finca Decero, an exceptionally expressive and intense red blend that has as its core some of the specialties of Finca Decero. Its impact on the palate is matched by its groundbreaking Virtual Reality packaging.
Agrelo, Mendoza, Argentina

Finca Decero has become recognized not only for having one of the highest quality vineyards in all of Mendoza, but also for catapulting into an elite group of the most highly regarded producers in Argentina. The wines all come from the single Finca Decero vineyard, and the winery's focus is entirely quality focused.