Lifestyle foodie website Chowhound is trying to demystify the difference between Port and Madeira for consumers, right in time for the abundance of after-dinner holiday drinks that will be ordered. Lots of people are confused by these fortified dessert wines, and they've created a straightforward explanation to help people differentiate between the two. The most important thing to know is that they are both extraordinary and known for their complex, brandy-infused flavor. Often perceived as old-school, these are drinks we should all add to our repertoire today.  She explains that "port can be red or white, and exists in several different varietals, including vintage (meant to age up to 50 years after being bottled) tawny port (multiple-vintage port that is aged in barrels for up to 40 plus years, and meant to be drunk soon after bottling) and colheita port (a single-vintage aged in barrels). The writer continues by recommending Quinto do Noval Black as a great option for its moderate price point and even suggests trying it with a splash of tonic as an aperitif! Read the full story here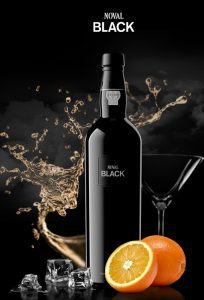 Quinta do Noval

Douro Valley, Portugal

The style of Noval BLACK is entirely about emphasizing the quality of this fruit, through use of estate fruit, gentle handling (including foot treading), and vinification aiming for transparency.  You could say it is the most wine-like of ruby reserve ports, and that is the secret to its flexibility, in cocktails, chilled, and even on ice.
Douro Valley, Portugal

One of the oldest port houses, Quinta do Noval is also arguably the greatest. It is unique among top port houses in that most of the ports are made from estate-grown fruit and, notably, all of the vintage Noval wines are from the single Quinta do Noval vineyard.